Swagbucks is a popular platform that empowers users to earn money from performing online tasks.

Primarily, these tasks include answering surveys, watching videos, shopping online, and exploring the web.

Many of these are activities most people indulge in during their spare time.

Hence, Swagbucks monetizes leisure time by rewarding users with points which can be redeemed for gift cards or cash.

The platform operates on a simple premise.

Each task or activity is associated with a certain number of 'Swagbucks' or 'SB', which is the platform's version of reward points.

The points can then be redeemed through various outlets including popular retailers like Amazon and Walmart, or can be converted into cash via PayPal.

With a user-friendly interface and myriad options to score points, Swagbucks has grown considerably in popularity.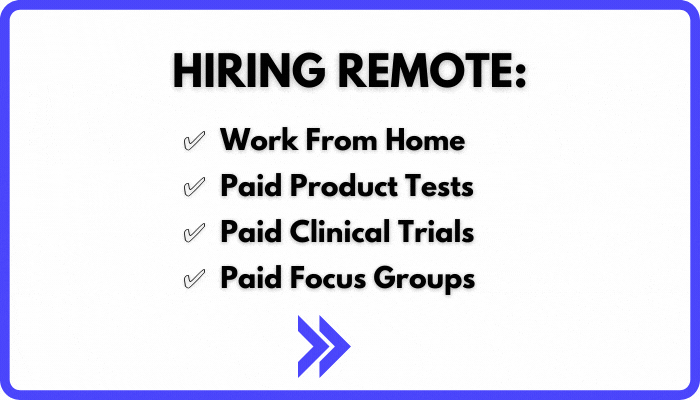 The Functioning of Swagbucks
Swagbucks, an online rewards platform, operates on a simple yet innovative premise – performing everyday online activities to earn points, known as Swagbucks (SB), that can be later redeemed for gift cards or cash.

Users can earn points by engaging in activities such as online shopping, participating in surveys, watching videos, playing games, or even browsing the web.

The platform associates a unique member ID to each user and records their performed actions, attributing rewards accordingly.

The secret behind the success and favorable reputation of Swagbucks lies in its uncomplicated and user-friendly interface.

Upon registration, users have instant access to a plethora of tasks.

They can choose tasks that interest them or align with their typical online activities, allowing for seamless integration into the user's daily routine.

Survey participation often has the highest yielding in terms of points gained.

However, the availability of multiple ways to earn SB on the platform opens up an avenue for more versatility and less monotony for users.
Earning Potential on Swagbucks
Swagbucks presents several different avenues for users to generate income.

One way is by completing surveys.

Each survey can take anywhere from 5 to 20 minutes to complete, with payment being directly proportional to the time and difficulty of each survey.

Most surveys reward between 40 to 200 Swagbucks points.

This translates into a dollar amount varying from a few cents to a couple of dollars per survey.

Other more time-consuming or niche surveys can offer a higher amount of points.

Apart from surveys, users can also earn points or 'Swagbucks' by playing games, watching videos or fulfilling shopping offers, with the reward ranging between 1 to 20 Swagbucks points for these activities.

Users can earn additional points through Swagbucks' referral program by successfully referring friends and family to the platform.

These points can later be exchanged for gift cards or cash which can be withdrawn through PayPal.

With consistency and right usage, users are often able to create a semi-regular influx of spending money via Swagbucks.
Monetary Value of Swagbucks Points
Defining the value attached to Swagbucks points is vital to grasp to truly understand its feasibility as a method for making money online.

Each point earned on Swagbucks, also known as an SB, holds an exchange rate that reverberates through the rewards offered by the platform.

Generally, one SB is equivalent to approximately one cent.

Thus 100 SB directly reflects a dollar in value.

This might seem insignificant on surface level but with consistent effort, these points accrue into a substantial amount.

The valuation system of Swagbucks is a fascinating concept.

It hinges on the type of reward one chooses to avail.

Users have the option to redeem these points in the form of gift cards for popular retailers like Amazon, Starbucks and Walmart or in a more universal form such as PayPal cash.

However, it is interesting to note that some reward redemptions offer better value for your SB than others.

For instance, you might find a $25 gift card for fewer SBs as compared to the straight conversion of an equivalent PayPal cash amount.

This underlines the importance of wisely choosing your reward redemption to maximize the monetary value of your accumulated SBs.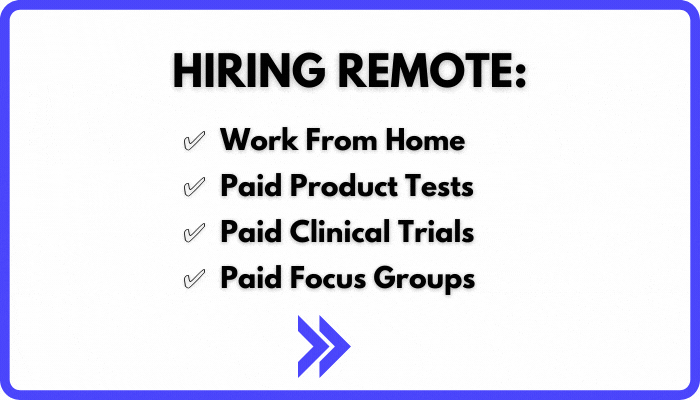 Ways to Accumulate Points on Swagbucks
Accumulating points on Swagbucks, known as SBs, can be accomplished through various methods.

One such avenue is through participating in daily polls on the site.

These polls require minimal input from the user and prove an easy, efficient way to garner SBs each and every day.

The points might not be substantial from the polls alone, but they provide a steady stream which can add up over time.

Another popular method is through using Swagbucks for online shopping.

Users receive a portion of SBs back for every dollar they spend at certain online retailers when they shop through the Swagbucks portal.

This serves as a rewarding medium for those who already shop online.

From watching videos and playing games to answering surveys and using their search engine, the platform offers a variety of means for users to engage and rack up points.
Case Studies of Successful Swagbucks Users
The first case involves Jenna, a stay-at-home mother from Ohio, USA.

She discovered Swagbucks during her late-night web browsing sessions while her newborn was asleep.

Jenna initially devoted very little time to Swagbucks, treating it as a side hobby rather than an actual venture.

However, she noticed over time that her points (Swagbucks) started accumulating relatively quickly.

She then began maximizing her time on the platform by taking advantage of various activities like answering surveys, watching videos, and online shopping through Swagbucks' partner retailers.

Next, we have Raj, a college student from Mumbai, India, who was seeking to generate a little extra income to assist in his academic expenses.

Raj decided to utilize his free time between lectures by engaging in online activities offered by Swagbucks.

He combined his usual internet activities, like searching, with Swagbucks' points-awarding tasks, creating a seamless transition with his usual routine.

Within just a few months, Raj was able to redeem his points for cash via PayPal, which he used to foot his hostel's internet bill.

He continues to be an active user, participating in daily tasks, and has experienced an uptick in his earning potential over time.
Tips for Maximizing Earnings on Swagbucks
To maximize earnings on Swagbucks, a efficient strategy is to remain consistent.

This primarily refers to using the website on a regular basis.

Given that Swagbucks offers various options such as surveys, watching videos, or even playing games, it is suggested to complete these tasks every day.

Remember, even small earnings can add up over time, forming a significant amount if continued over a long period.

Next, users should leverage their referral network.

Each time a referred individual earns points (known as "SB"), the referrer also gains an identical amount, up to a limit of 1,000 SB per referral.

Therefore, users with huge networks can enjoy passive income simply by having their referred friends using Swagbucks regularly.

Engage in promotions and take advantage of Swagbucks' generous deals.

These strategies can potentially speed up the accumulation of SB, leading to larger payouts.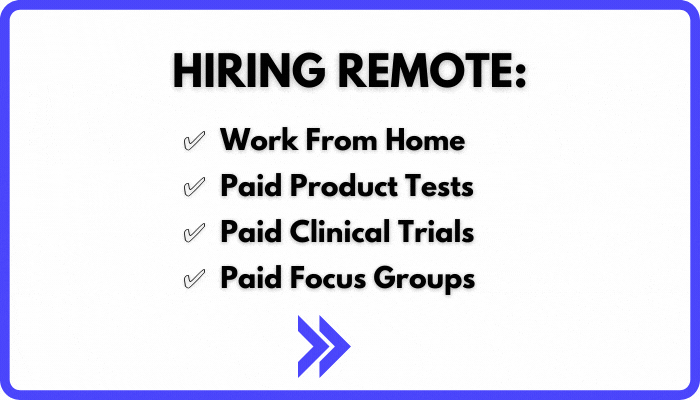 Potential Drawbacks of Using Swagbucks
While Swagbucks presents itself as an attractive platform for earning a bit of extra money online, there are a few challenges that users may encounter.

First and foremost, it's crucial to set realistic expectations because the payout is relatively low compared to the time and effort invested.

This platform likely won't replace a full-time job or generate a significant income stream, but rather provide a small supplemental income.

Secondly, the availability of surveys and other point-generating tasks may be inconsistent and depend largely on market demand.

Consequently, there may be days when users struggle to find enough tasks to complete, resulting in sporadic income generation.

Furthermore, some users report experiencing a high level of disqualifications from surveys, often after spending considerable time and effort on a survey.

These experiences, while not universal, can certainly discourage users and dampen the overall user experience.
Another issue that some users have reported is the delay in receiving rewards.

Swagbucks typically takes up to 10 business days to process a reward, which can be frustrating for those who were hoping for quicker access to their earnings.

• The payout from Swagbucks is relatively low considering the time and effort invested.
– Users should not expect this platform to replace a full-time job or generate significant income.
– It's more suited as a source of small supplemental income.

• Inconsistency in availability of surveys and tasks can lead to sporadic income generation.
– This depends largely on market demand, meaning there may be days when users struggle to find enough tasks to complete.

• High level of disqualifications from surveys has been reported by some users.
– These disqualifications often occur after spending considerable time and effort on a survey, leading to frustration and discouragement among users.

• Delayed receipt of rewards can also be an issue.
– Swagbucks usually takes up to 10 business days for processing rewards, which might not suit those expecting quick access to their earnings.

Finally, privacy concerns are another potential drawback with using Swagbucks.

Like many online platforms that rely on user data for revenue generation, there are risks associated with sharing personal information.

While the company asserts it follows industry-standard security protocols, it's still important for prospective users consider these issues before signing up:

• Privacy concerns due arising from sharing personal information
– Despite assurances about security protocols followed by the company, risks exist when providing personal data online.
– Prospective users need weigh these considerations carefully before signing up on such platforms.
Comparison of Swagbucks with Other Online Money-Making Platforms
Swagbucks is a popular platform that allows users to earn money online, but it's far from being the only game in town.

There are numerous other platforms that offer similar opportunities.

To better understand the strengths and weaknesses of Swagbucks, it's worth comparing it to some of its chief competitors: websites like InboxDollars, Survey Junkie, and Rakuten.

InboxDollars, like Swagbucks, provides monetary rewards for completing various activities like taking surveys, watching videos and shopping online.

However, numerous users report that Swagbucks typically offers a higher payout per task.

Similarly, Survey Junkie focuses on providing rewards for shopping at certain online retailers, but without as wide a range of earning opportunities.

Rakuten (formerly Ebates) operates slightly differently, turning the entire concept of online shopping into a cashback experience, which it does at a strength that Swagbucks struggles to match.

In these comparisons, we can see that Swagbucks seems to be a jack-of-all-trades, balancing breadth and versatility in ways that competitor platforms do not.
Final Thoughts on Earning from Swagbucks
Swagbucks provides a unique opportunity to turn idle time into financial gain.

It is a proven fact that the platform has paid out hundreds of millions of dollars to its users since inception.

The flexible nature of the tasks available makes it accessible to anyone with an internet connection.

From watching videos to completing surveys and shopping online, the opportunities to earn points are numerous.

However, it will be erroneous to perceive Swagbucks as the ultimate money-making platform.

It is not designed to be a major source of income, but rather a supplemental one.

Nevertheless, if used wisely, the platform can make a significant difference over time.

Any endeavor applicable to Swagbucks, no matter how minute, brings you a step closer to your next reward.

This realization tends to drive the consistency needed to make the most of the platform.